Built as part of a collective project at Jan St. Werner's 'Kinetic Speakers and Experimental Sound Creations' course at MIT, the Speaker Wheel #1 was built to perform and diffuse sound in original ways, focusing on movement as both an aesthetic pursuit and as an exploration around the physics of sound. As the 'March for Science' and the International Workers' Day happened shortly after in Boston, the Speaker Wheel became an instrument of protest, rolling for miles across the city. The positive reception and impact of the instrument led me to develop the sister artifact:
Speaker Wheel #2
.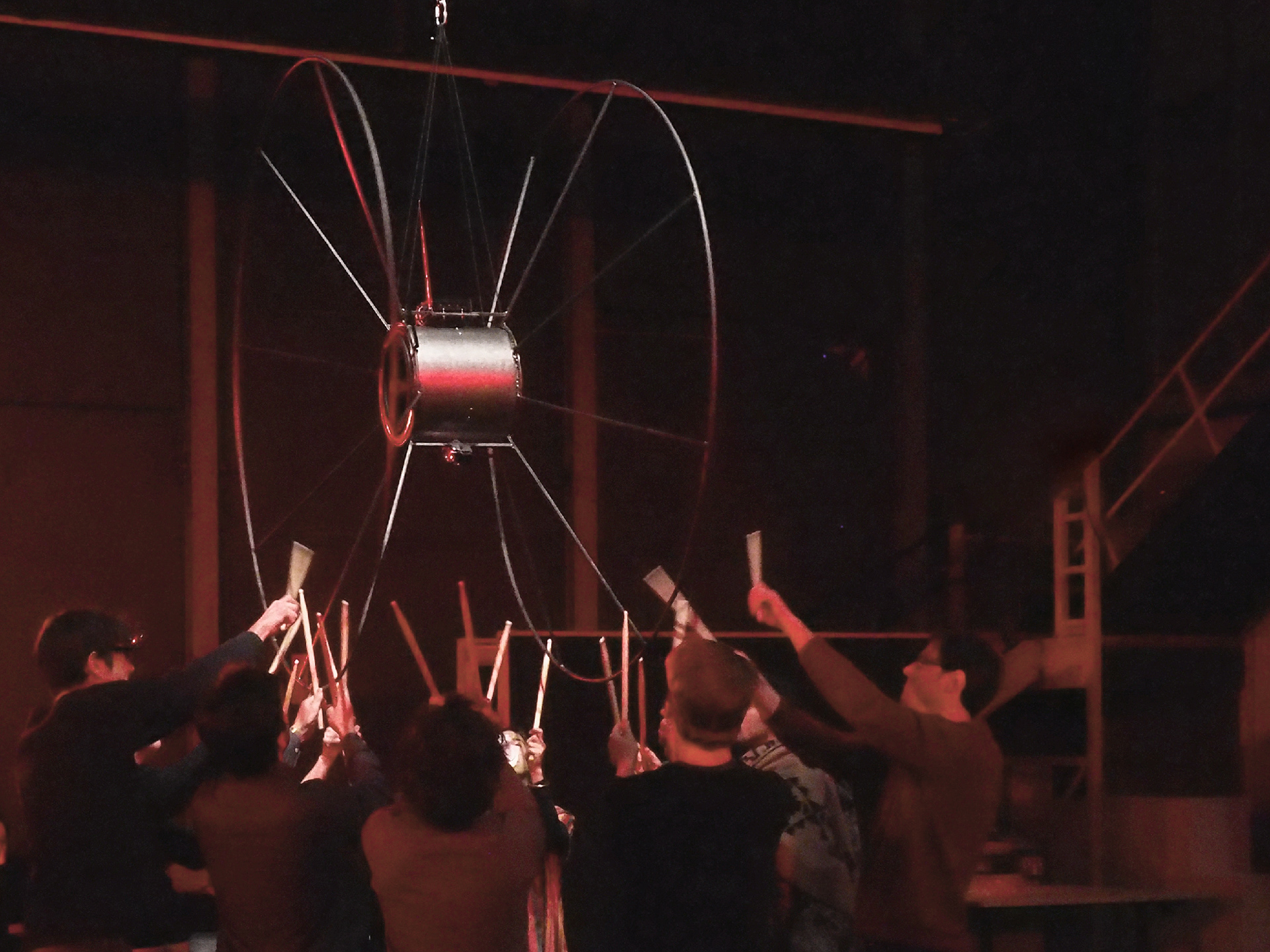 Andrea Carrillo. Photos: NKA
Experiments with the Speaker Wheel #1:
Acknowledgments: The Speaker Wheel #1 group Jan St. Werner, José Rivera, Rainar Aasrand, Walker Peterson Downey, Kyle Jobe-Woodruff, Alexander K Souvannakhot, Martin Joshua Elliott, Jessica Adams, Samantha Adler De Oliveira, Andrea Carrillo, Alexander B Leffell, Seth Avecilla.