In 2019, I was invited to lead the workshop "Instruments of Protest" at the February School at MIT. I encouraged participants to investigate MIT's dark ties with weapons manufacturers and to collaborate on a political sound art project that incorporated the
Speaker Tower
as an instrument to amplify and broadcast our political message.
The workshop coincided with the invitation of Henry Kissinger as an honored guest to the inauguration of the Stephen A. Schwarzman College of Computing (CoC) at MIT. We collaborated with a coalition of organizations, students and faculty to protest on the day of Kissinger's speech. Previously, we toured campus with the Speaker Tower, which elicited several responses: campus police assigned round-the-clock surveillance to the device, and students were drawn to it and successfully recruited to join the protest. On the day of the protest, the Speaker Tower rotated slowly while radiating low frequency sound waves, shaping the atmosphere into one of cohesion and alertness around the different actions created by the students.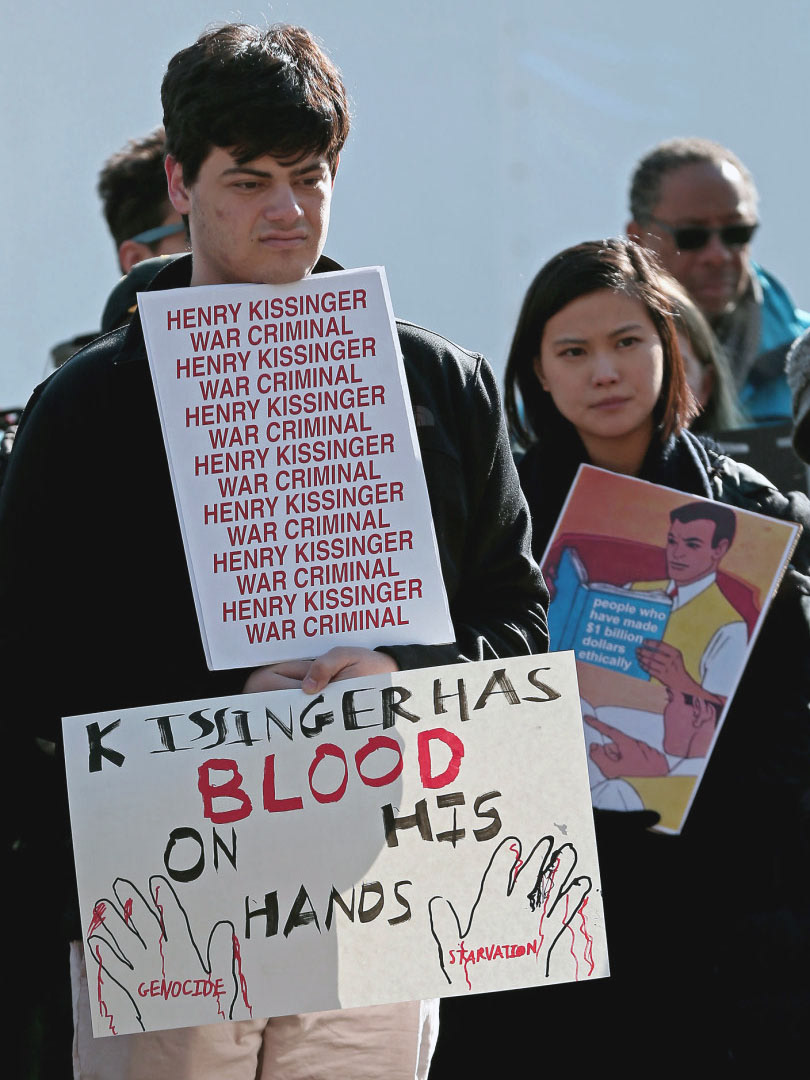 Acknowledgments: S.A. Chavarría, Josefina Buschmann, Gary Zhexi Zhang, Zach Jama, Ryan Aasen, 'Uncle James', Comrades Ryan, Abbie & Dayton, Alonso Espinosa Dominguez, Husayn Karimi, Renée Green, Cinematic Migrations, Catherine Yi Yang , Manar Moursi, Nikodimos Sendek, Mahadeb Shi, Zach Jama.