Created in 2016, the first version of the Modular Rhythm Machine-MRM investigated the power of sound and percussion in events such as military marches, protests, manifestations of celebration and spiritual rituals, questioning the meanings and forces behind rhythmic patterns, synchronicity, syncopation, and chaos. It is built by joining dozens of self-playing wooden drum modules, inspired by the cultural history and materiality of the Peruvian 'cajón'. While it is currently composed of 48 modules, its flexibility means the MRM could grow to hundreds of modules and the system would still work.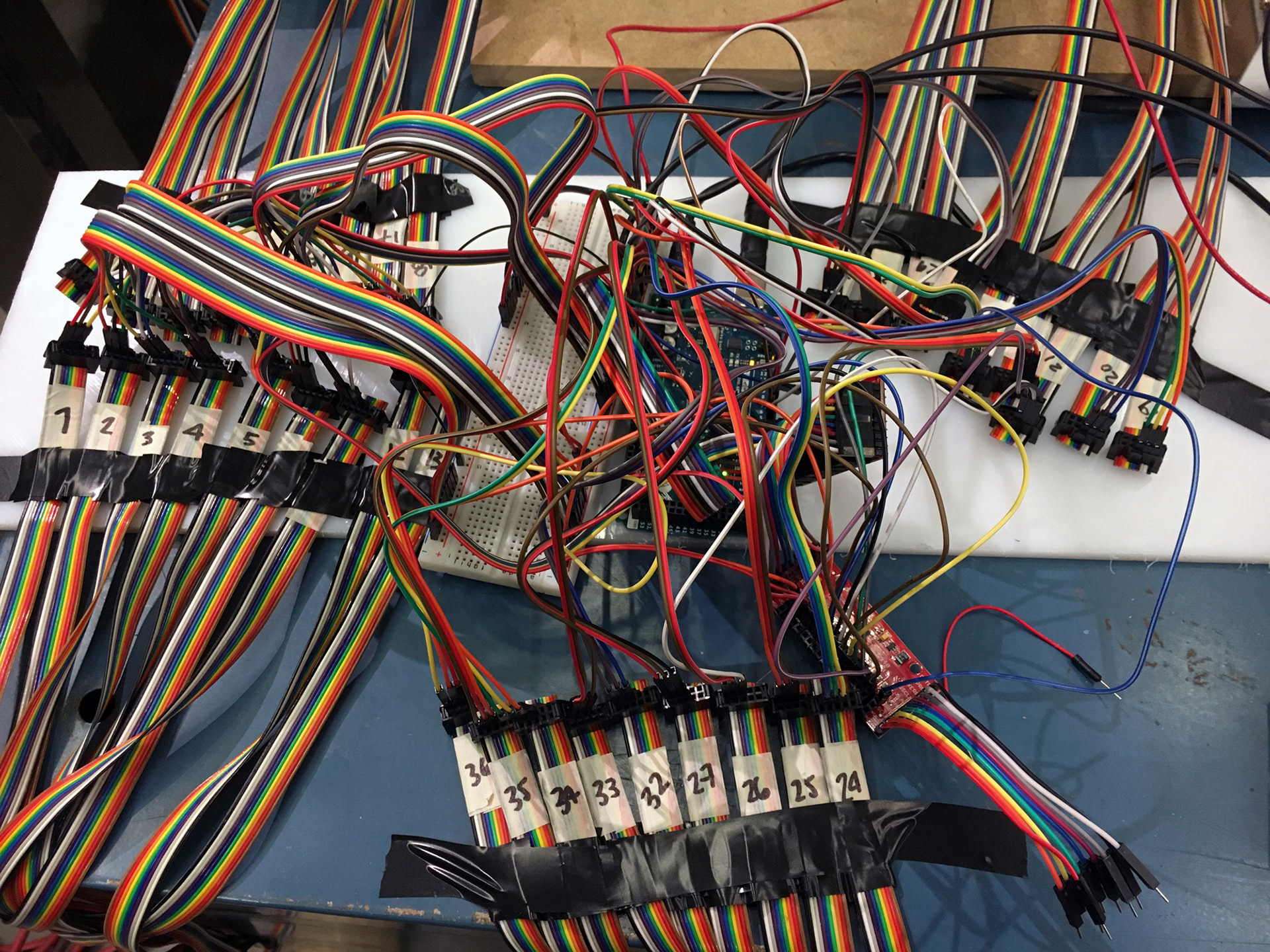 Experiments with the Modular Rhythm Machine:

Acknowledgments: AS220 Industries, Shawn Wallace, MIT program in Art, Culture and Technology, Council for the Arts at MIT, Seth Avecilla.