I participated in the 2017 Ars Electronica festival themed 'Artificial Intelligence' with the
Modular Rhythm Machine
. The instrument was reconfigured to react to the size and proximity of the crowds it attracted, generating an event-long rhythmic composition that interrogated the power and meaning behind rhythmic patterns, synchronicity, syncopation, and chaos. 
The rhythmic patterns it made varied depending on the amount of people and their proximity to the machine. The experiment also aimed to connect the fantasy of an artificially intelligent future with traditional technologies like the Peruvian cajón.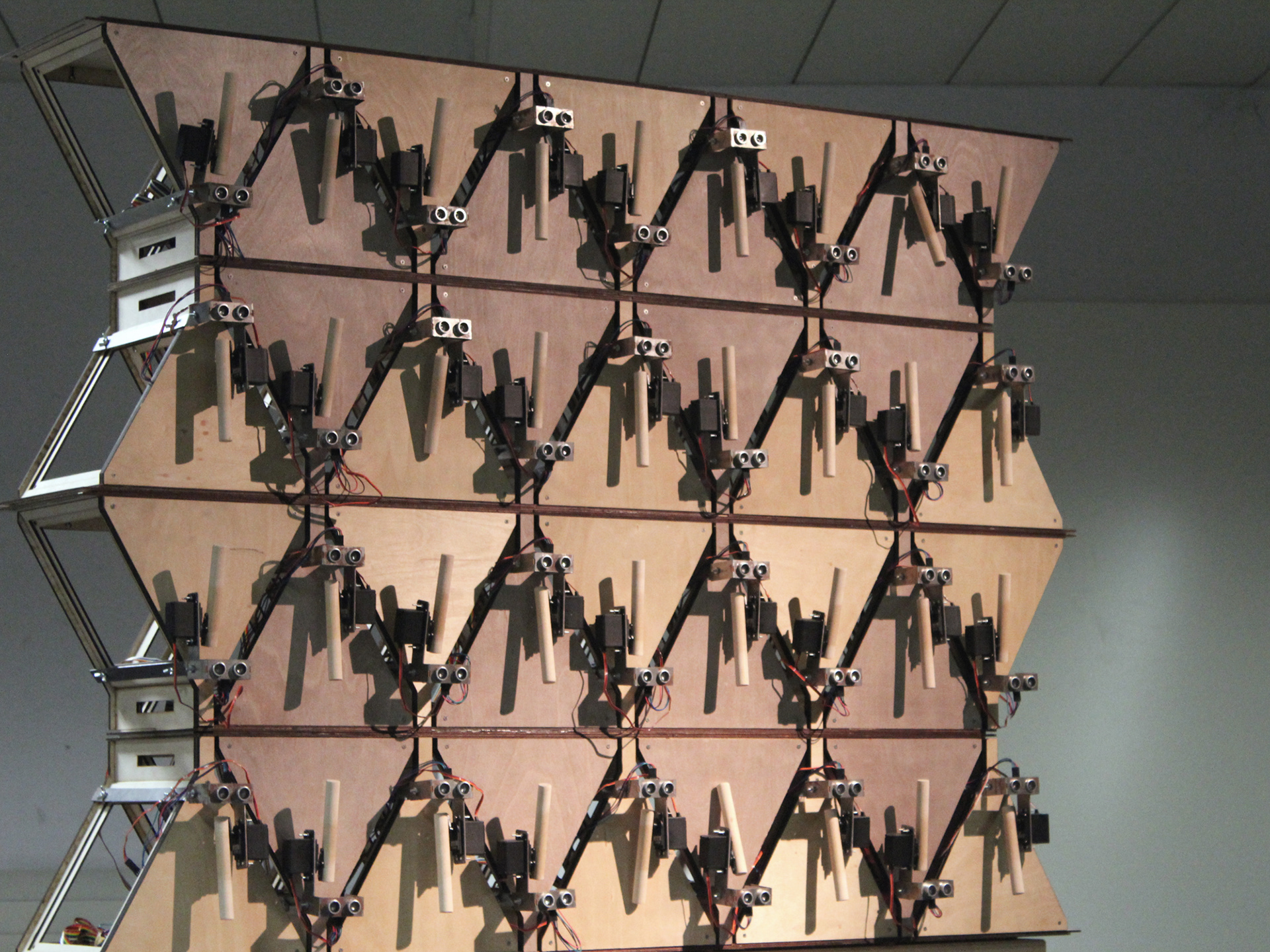 Acknowledgments: AS220 Industries, Shawn Wallace, Graduate Student Council at MIT, MIT program in Art, Culture and Technology, Consulate of Perú in Boston, Consulate of Perú in Munich, Manuel Soarez Document, George Nicholson Arias.